---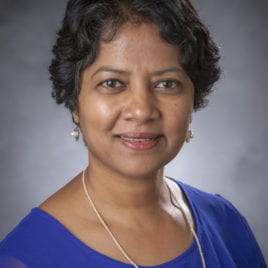 Gowthami Arepally, MD
Scientific Advisory Board
Dr. Arepally is Professor of Medicine and Vice Chief of Research in the Division of Hematology at Duke University Medical Center. Her career has focused on immune thrombocytopenias, thrombotic disorders, and applications of therapeutic apheresis for immunologic disorders. Dr. Arepally's long-standing research program investigates immunoregulatory mechanisms in HIT, research that led to the discovery of the role of complement activation in the immune pathogenesis of HIT. Dr. Arepally received her MD from Vanderbilt University, completed residency in Internal Medicine at Emory University where she was Chief Medical Resident and finished subspecialty training in Hematology/Oncology at the University of Pennsylvania.
---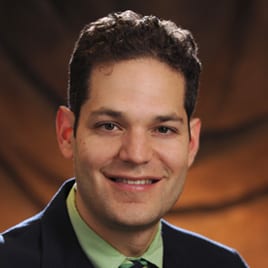 Adam Cuker, MD, MS
Scientific Advisory Board
Dr. Cuker is Associate Professor of Medicine and of Pathology and Laboratory Medicine at the University of Pennsylvania. He also serves as Director of the Penn Comprehensive Hemophilia & Thrombosis Program, Assistant Director of the Penn Specialized Coagulation Laboratory, and Associate Director of the Penn-CHOP Blood Center for Patient Care and Discovery. He conducts NIH-funded patient-oriented research on heparin-induced thrombocytopenia, venous thromboembolism, and anticoagulation. Dr. Cuker received his MD from Yale University, completed an internship and residency in internal medicine at Brigham and Women's Hospital and Harvard Medical School, and completed a fellowship in hematology/oncology at the Hospital of the University of Pennsylvania. He served as Chair of the 2018 American Society of Hematology Clinical Practice Guideline Panel on heparin-induced thrombocytopenia.
---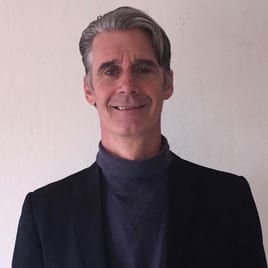 Ted Holman, PhD
Scientific Advisory Board
Dr. Holman is Professor of Chemistry and Biochemistry at the University of California, Santa Cruz and a key opinion leader in the field of lipoxygenase biochemistry. He has investigated the biochemistry of lipoxygenases and their mechanism of inhibition for the past 25 years. His work led to the issuance of 11 patents focused on lipoxygenase inhibitors, with 4 focusing on the inhibition of human 12-lipoxygenase. Importantly, he is co-inventor of Veralox's clinical product candidate. Dr. Holman received his PhD from University of Minnesota, Minneapolis and completed post-doctoral training at Harvard University and University of California, San Francisco.
---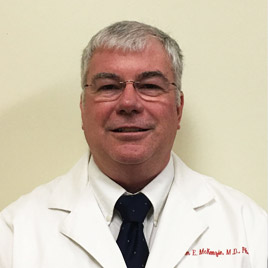 Steven McKenzie, MD, PhD
Scientific Advisory Board
Dr. Steven McKenzie received his MD and PhD from Perelman School of Medicine at the University of Pennsylvania. He did clinical training and postdoctoral research training at the Children's Hospital of Philadelphia and the University of Pennsylvania. Dr. McKenzie is Thomas D.M. Cardeza Professor of Medicine and Director of Hematology and the Cardeza Foundation for Hematologic Research at Sidney Kimmel Medical College of Thomas Jefferson University. He is a world-renowned physician-scientist and expert in platelet biology, with a focus on immune-mediated thrombocytopenia and thrombosis syndromes. He also is co-inventor of VLX-1005 and developer of the gold standard clinically relevant heparin-induced thrombocytopenia and thrombosis mouse model utilized by the research community.
---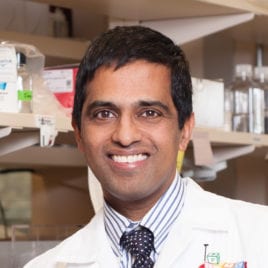 Raghu Mirmira, MD, PhD
Scientific Advisory Board
Dr. Mirmira is a Professor and Director of the Translational Research Center at the University of Chicago. He is an expert in the biology of the pancreatic islet as it relates to the pathogeneses of type 1 and type 2 diabetes. Dr. Mirmira's team showed that 12-lipoxygenase contributes to islet oxidative stress in the setting of diabetes, and that the deletion or inhibition of 12-lipoxygenase in islets of mice enhances insulin secretion and prevents hyperglycemia. He has published more than 130 scientific papers in prestigious journals and is an international thought leader in the field of diabetes. Dr. Mirmira received an MD/PhD from The University of Chicago and completed his residency in Internal Medicine with subspecialty training in Diabetes and Endocrinology at the University of California at San Francisco.
---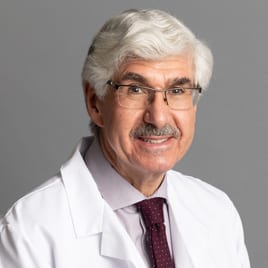 Jerry Nadler, MD
Scientific Advisory Board
Dr. Nadler Professor of Medicine and Pharmacology and Dean of New York Medical College. He has extensive experience in inflammation and beta cell biology and its impact in diabetes and atherosclerosis. Dr. Nadler's work led to the identification of key lipid signaling pathways relevant to diabetes complications and Beta cell dysfunction including the role of the 12-lipoxygenase pathway. He is widely considered a key opinion leader in the pathogenesis of diabetes with more than 200 peer-reviewed publications in the field. Importantly, Dr. Nadler is a co-inventor of Veralox's lead clinical product candidate. Dr. Nadler received his MD from the University of Miami and completed fellowship training in Endocrinology and Diabetes at the University of Southern California.
---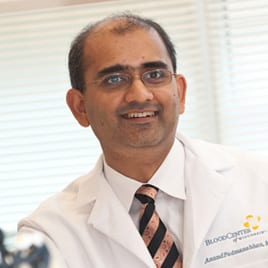 Anand Padmanabhan, MD, PhD
Scientific Advisory Board
Dr. Padmanabhan is a Senior Associate Consultant at the Mayo Clinic. His research is focused on defining the immunological mechanism by which HIT antibodies cause thrombocytopenia and thrombosis and are aimed at improving diagnosis and treatment of this serious complication of heparin therapy. Dr. Padmanabhan is on the forefront of new assay and biomarker development for early detection of HIT/T. He received his medical degree from Thanjavur Medical College and completed graduate studies in Molecular Biology, Cell Biology and Biochemistry at Brown University.
---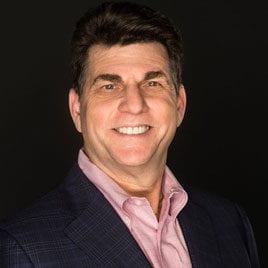 Steven Zelenkofske, DO
Scientific Advisory Board
Steven Zelenkofske D.O. currently is Chief Medical Officer at SwanBio Therapeutics, a gene therapy company specializing in neurologic disease. Dr. Zelenkofske brings more than 20 years of industry development experience, most recently as Chief Medical Officer of Achillion Pharmaceuticals a clinical stage company specializing in complement inhibitors and at UniQure, a clinical stage gene therapy company. Previously he served as Chief Medical Officer of Regado Biosciences. He has also held leadership positions at Astra-Zeneca, Sanofi-Aventis, Boston Scientific and Novartis. Dr. Zelenkofske has been responsible for multiple NDA filings and has worked across multiple therapeutic areas including cardiovascular, metabolic diseases, diabetes, nephrology, hematology, immunology and neurology.
Dr. Zelenkofske completed his residency training at Philadelphia College of Osteopathic Medicine, followed by fellowships in cardiology and electrophysiology at The Graduate Hospital, Philadelphia, and St. Luke's Hospital, New York, respectively. He is a graduate of Emory University, where he also earned a Master of Science degree in immunopharmacology. He earned his Doctor of Osteopathy from Philadelphia College of Osteopathic Medicine. He is a fellow of the American College of Cardiology, the American College of Chest Physicians, and the American College of Osteopathic Internists.