---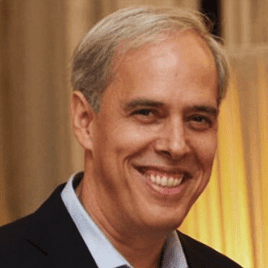 Alex Martin, MBA
Chairman of the Board of Directors
Mr. Martin is Chief Executive Officer of Palladio Biosciences, a clinical stage biopharmaceutical company developing medicines for orphan diseases of the kidney. He previously served as Chief Executive Officer of Realm Therapeutics (RLM) which was acquired by ESSA Pharma (EPIX) where he now serves as a Director. Mr.Martin was also Chief Operating Officer of Intercept Pharmaceuticals (ICPT), and Chief Finance Officer of BioXell (BXLN) which was acquired by Cosmo Pharmaceuticals (COPN). Mr.Martin began his career at SmithKline Beecham Pharmaceuticals where he held roles of increasing responsibility in marketing and business development and later joined Novartis as Vice President, Global Business Development & Licensing. Mr. Martin is an active coach and mentor to other senior executives, and a guest lecturer at Wharton and Columbia Business School on biotech, entrepreneurship, and raising capital. Mr. Martin holds a BA from Cornell University and an MBA from Harvard.
---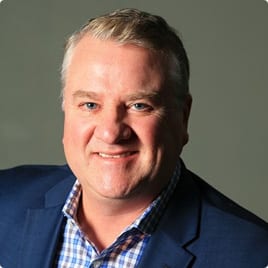 Jeffrey W. Strovel, PhD
Co-Founder and Chief Executive Officer
Dr. Jeffrey Strovel has more than 15 years of industry experience in research and development and a track record of establishing successful drug development programs. He was the Head of Discovery Research at Avalon Pharmaceuticals, a publicly-traded biotechnology company, where he led multiple small molecule drug discovery and development programs and drove formation of strategic partnerships with large pharma and academia. Dr. Strovel was President and CSO of ConverGene Pharmaceuticals and led ConverGene as CEO from 2015 to 2017. During this time, Dr. Strovel established therapeutic programs in epigenetics and neurology and successfully out-licensed the company's lead program. Dr. Strovel received his Bachelor of Science degree in Agriculture from West Virginia University and holds a PhD in Human Genetics form the University of Maryland at Baltimore. He received post-doctoral training as a clinical cytogenetics fellow at the National Cancer Institute at the National Institutes of Health in Bethesda, Maryland. Dr. Strovel currently serves as a product development mentor for the National Heart, Lung, and Blood Institute and is a Health Sciences & Technology commercialization mentor for the Fralin Biomedical Research Institute at Virginia Tech.
---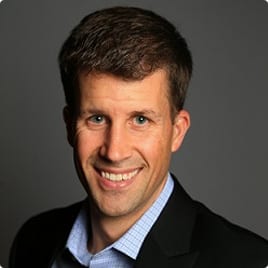 David J. Maloney, PhD
Co-Founder and Chief Scientific Officer
Dr. Dave Maloney is a scientifically trained leader with 10 years of experience in drug discovery and development performed at the NIH's National Center for Advancing Translational Sciences (NCATS). He was a Group Leader in Chemistry and co-led an interdisciplinary project team during his tenure at NCATS. During this time, Dr. Maloney led a team of senior scientists in lead-identification and late-stage lead optimization efforts resulting in identification and development of Veralox's lead product candidate. He managed a project portfolio encompassing a broad range of therapeutic areas and target classes which involved close collaboration and interaction with leading researchers from around the world in both academia and the private sector. During that time, he coordinated and managed R&D efforts with domestic and international CROs to advance projects in an efficient manner. Dr. Maloney is co-author on over 100 scientific publications and co-inventor on more than 10 composition of matter patents. He earned a Bachelor of Science in Chemistry from the University of Vermont and a Doctor of Philosophy in Organic Chemistry from the University of Virginia. Following completion of his PhD, Dr. Maloney was a Postdoctoral Fellow at Memorial Sloan-Kettering Cancer Center. He has served as an ad hoc reviewer for the Defense Threat Reduction Agency (DTRA) and National Institute of Allergy and Infectious Diseases (NIAID) and frequently is an invited reviewer of scientific manuscripts for multiple medicinal chemistry focused journals.
---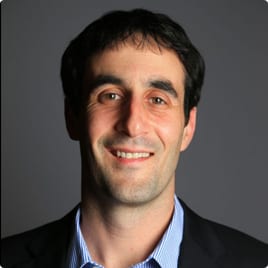 Matthew B. Boxer, PhD
Co-Founder and Chief Operating Officer
Dr. Matthew Boxer has more than 10 years of drug discovery, research and development experience following a career at the NIH, most recently at NCATS, where he was Medicinal Chemistry Group Leader. At NCATS, he led interdisciplinary teams responsible for small molecule hit-to-lead and lead-optimization for over 25 projects across a wide range of indications, with a large focus on rare diseases. Recently, Dr. Boxer was project lead on a multi-institutional drug discovery project that delivered a clinical product candidate for advancement to investigational new drug (IND)-enabling studies. Dr. Boxer has managed collaborations with more than 30 external investigators from academia, NIH, and the biotechnology sector in the US and abroad. He is an inventor on 13 patents, with multiple patents licensed by biotechnology companies. Dr. Boxer earned a Bachelor of Science in Chemistry from the University of Vermont and a PhD in Chemistry from the University of Chicago. He received postdoctoral training at the NIH within the division of preclinical innovation. Dr. Boxer currently reviews for several journals, grant organizations, government and foundations with a focus on drug discovery.
---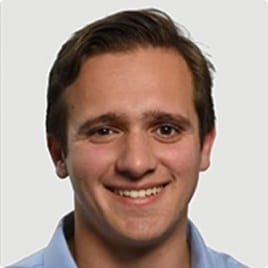 Daniel Mansuri
Board of Directors
Daniel is an Associate Director of Sanofi Ventures, joining the fund in May of 2018. He began his career as a member of Biogen's corporate strategy group and spun with Bioverativ as a member of their business development organization. While at Bioverativ, he played an important role in both their acquisition of True North Therapeutics and their research collaboration with Bicycle Therapeutics. He then joined the Sanofi Venture group following the acquisition of Bioverativ by Sanofi. Daniel graduated with from Bates College with a Bachelor of Science and, in addition to working at Sanofi Ventures, is pursuing a Master of Public Health degree at Johns Hopkins University.
---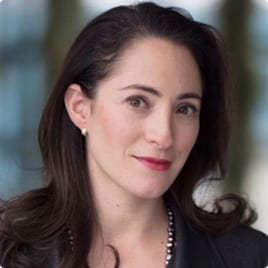 Katie Ellias, MBA
Board of Directors
Katie Ellias joined the T1D Fund in July 2018 as a Managing Director from Endeavour Vision, a Geneva-based growth stage venture fund, where she focused on medical devices and digital health as Senior Investment Director. She was previously Principal at Sofinnova Partners, Paris, a leading early stage life sciences fund, investing in medical technologies. She served as Board Observer for ReCor Medical (sold to Otsuka Holdings), CorWave, Shockwave Medical (NASDAQ: SWAV), RefleXion Medical, Pixium Vision (PIX.PA), and MD Start, a medical device accelerator. Katie holds a MBA in Healthcare Management from the Wharton School at the University of Pennsylvania and a BA cum laude in International Relations and Political Science from Yale University.