---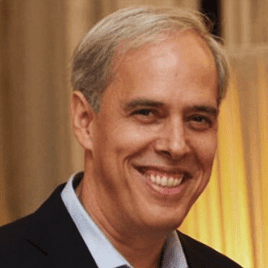 Alex Martin, MBA
Chairman of the Board of Directors
Mr. Martin is Chief Executive Officer of Palladio Biosciences, a clinical stage biopharmaceutical company developing medicines for orphan diseases of the kidney. He previously served as Chief Executive Officer of Realm Therapeutics (RLM) which was acquired by ESSA Pharma (EPIX) where he now serves as a Director. Mr.Martin was also Chief Operating Officer of Intercept Pharmaceuticals (ICPT), and Chief Finance Officer of BioXell (BXLN) which was acquired by Cosmo Pharmaceuticals (COPN). Mr.Martin began his career at SmithKline Beecham Pharmaceuticals where he held roles of increasing responsibility in marketing and business development and later joined Novartis as Vice President, Global Business Development & Licensing. Mr. Martin is an active coach and mentor to other senior executives, and a guest lecturer at Wharton and Columbia Business School on biotech, entrepreneurship, and raising capital. Mr. Martin holds a BA from Cornell University and an MBA from Harvard.
---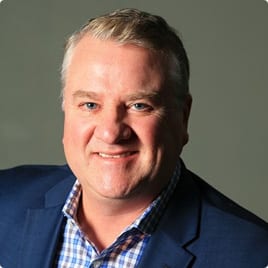 Jeffrey W. Strovel, PhD
Co-Founder and Chief Executive Officer
Dr. Jeffrey Strovel has more than 15 years of industry experience in research and development and a track record of establishing successful drug development programs. He was the Head of Discovery Research at Avalon Pharmaceuticals, a publicly-traded biotechnology company, where he led multiple small molecule drug discovery and development programs and drove formation of strategic partnerships with large pharma and academia. Dr. Strovel was President and CSO of ConverGene Pharmaceuticals and led ConverGene as CEO from 2015 to 2017. During this time, Dr. Strovel established therapeutic programs in epigenetics and neurology and successfully out-licensed the company's lead program. Dr. Strovel received his Bachelor of Science degree in Agriculture from West Virginia University and holds a PhD in Human Genetics form the University of Maryland at Baltimore. He received post-doctoral training as a clinical cytogenetics fellow at the National Cancer Institute at the National Institutes of Health in Bethesda, Maryland. Dr. Strovel currently serves as a product development mentor for the National Heart, Lung, and Blood Institute and is a Health Sciences & Technology commercialization mentor for the Fralin Biomedical Research Institute at Virginia Tech.
---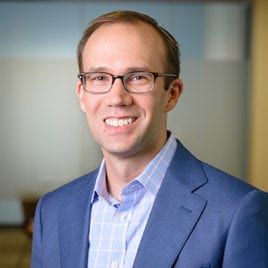 Ben Scruggs, PhD
Board of Directors
Ben is a Principal at Hatteras Venture Partners, where he supports the firm's overall operations, existing portfolio strategy, deal flow activities, and due diligence. Prior to joining Hatteras in 2016, Ben was a postdoctoral fellow in the Epigenetics and Stem Cell Biology Laboratory at the National Institute of Environmental Health Sciences. He has performed research in the fields of genomics, metabolism, RNA biology, and transcription regulation. Ben serves as a director on the board of IMMvention Therapeutix. He also serves as a board observer at Altis Biosystems, Dropworks, Myeloid Therapeutics, Qpex Biopharma, and Trefoil Therapeutics, and he was formerly a board observer at Graybug Vision (Nasdaq: GRAY). Ben received his B.E. in biomedical engineering from Vanderbilt University and a Ph.D. in molecular cell biology from Washington University in St. Louis.
---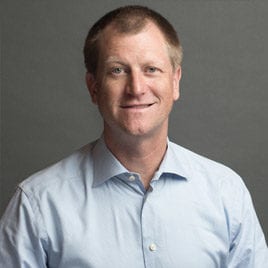 Jamie Stiff, MBA
Board of Directors
Jamie joined Genesys Capital in 2002 and became Partner at the firm in 2007 and Managing Director in 2016. During his tenure with Genesys, he has been responsible for investments in twelve early stage portfolio companies that cross a multitude of clinical disciplines and technology areas. Current board affiliations include EBT Medical, Fairhaven Pharmaceuticals and Inversago Pharma. Past board affiliations include Allostera Pharma, gIcare Pharma, Interface Biologics, Matregen, Naurex (acquired by Allergan NYSE:AGN), NeurAxon, StemPath, Therapeutic Monitoring Systems and Zelos Therapeutics. Jamie also volunteers as a board member for BioteCanada, and an advisor to both the Ontario Genomics Institute (OGI) and the Centre for Commercialization of Regenerative Medicine (CCRM) and as an associate with Creative Destruction Lab (CDL).
Prior to joining Genesys, Jamie worked at the Samuel Lunenfeld Research Institute at Mount Sinai Hospital in the genetic diagnostics field. This experience, combined with an academic background in biology, has provided significant technical knowledge of many areas of life sciences. Jamie completed a Bachelor of Science (Honours) from Queen's University and an MBA from the Rotman School of Management.
---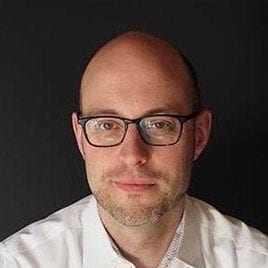 Jim Trenkle, PhD, MBA
Board of Directors
Jim joined Sanofi Ventures in 2020 with a background in R&D, commercialization, and early stage biotech investing and transactions. Prior to joining Sanofi, Jim was Vice President of Investments with Pivotal bioVenture Partners in San Francisco where he was board observer for several portfolio companies. Previous to Pivotal, Jim began his career with Gilead Sciences in 2007 where he held positions of increasing responsibility in medicinal chemistry, project and portfolio management, and commercial strategy, largely focused on hepatitis C and other liver diseases. Jim completed a BS in Honors Chemistry at University of Michigan, a PhD in Organic Chemistry at Massachusetts Institute of Technology and holds an MBA from University of California Berkeley, Haas School of Business.
---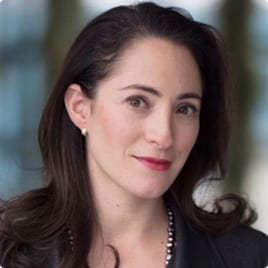 Katie Ellias, MBA
Board of Directors
Katie Ellias joined the T1D Fund in July 2018 as a Managing Director from Endeavour Vision, a Geneva-based growth stage venture fund, where she focused on medical devices and digital health as Senior Investment Director. She was previously Principal at Sofinnova Partners, Paris, a leading early stage life sciences fund, investing in medical technologies. She served as Board Observer for ReCor Medical (sold to Otsuka Holdings), CorWave, Shockwave Medical (NASDAQ: SWAV), RefleXion Medical, Pixium Vision (PIX.PA), and MD Start, a medical device accelerator. Katie holds a MBA in Healthcare Management from the Wharton School at the University of Pennsylvania and a BA cum laude in International Relations and Political Science from Yale University.