---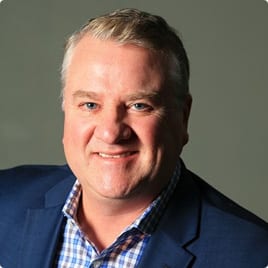 Jeffrey W. Strovel, PhD
Co-Founder and Chief Executive Officer
Dr. Jeffrey Strovel has more than 15 years of industry experience in research and development and a track record of establishing successful drug development programs. He was the Head of Discovery Research at Avalon Pharmaceuticals, a publicly-traded biotechnology company, where he led multiple small molecule drug discovery and development programs and drove formation of strategic partnerships with large pharma and academia. Dr. Strovel was President and CSO of ConverGene Pharmaceuticals and led ConverGene as CEO from 2015 to 2017. During this time, Dr. Strovel established therapeutic programs in epigenetics and neurology and successfully out-licensed the company's lead program. Dr. Strovel received his Bachelor of Science degree in Agriculture from West Virginia University and holds a PhD in Human Genetics form the University of Maryland at Baltimore. He received post-doctoral training as a clinical cytogenetics fellow at the National Cancer Institute at the National Institutes of Health in Bethesda, Maryland. Dr. Strovel currently serves as a product development mentor for the National Heart, Lung, and Blood Institute and is a Health Sciences & Technology commercialization mentor for the Fralin Biomedical Research Institute at Virginia Tech.
---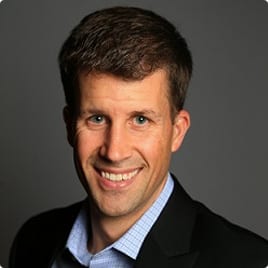 David J. Maloney, PhD
Co-Founder and Chief Scientific Officer
Dr. Dave Maloney is a scientifically trained leader with 10 years of experience in drug discovery and development performed at the NIH's National Center for Advancing Translational Sciences (NCATS). He was a Group Leader in Chemistry and co-led an interdisciplinary project team during his tenure at NCATS. During this time, Dr. Maloney led a team of senior scientists in lead-identification and late-stage lead optimization efforts resulting in identification and development of Veralox's lead product candidate. He managed a project portfolio encompassing a broad range of therapeutic areas and target classes which involved close collaboration and interaction with leading researchers from around the world in both academia and the private sector. During that time, he coordinated and managed R&D efforts with domestic and international CROs to advance projects in an efficient manner. Dr. Maloney is co-author on over 100 scientific publications and co-inventor on more than 10 composition of matter patents. He earned a Bachelor of Science in Chemistry from the University of Vermont and a Doctor of Philosophy in Organic Chemistry from the University of Virginia. Following completion of his PhD, Dr. Maloney was a Postdoctoral Fellow at Memorial Sloan-Kettering Cancer Center. He has served as an ad hoc reviewer for the Defense Threat Reduction Agency (DTRA) and National Institute of Allergy and Infectious Diseases (NIAID) and frequently is an invited reviewer of scientific manuscripts for multiple medicinal chemistry focused journals.
---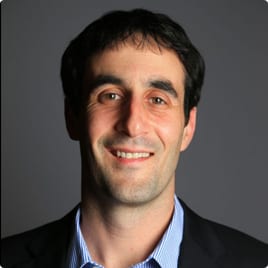 Matthew B. Boxer, PhD
Co-Founder and Chief Operating Officer
Dr. Matthew Boxer has more than 10 years of drug discovery, research and development experience following a career at the NIH, most recently at NCATS, where he was Medicinal Chemistry Group Leader. At NCATS, he led interdisciplinary teams responsible for small molecule hit-to-lead and lead-optimization for over 25 projects across a wide range of indications, with a large focus on rare diseases. Recently, Dr. Boxer was project lead on a multi-institutional drug discovery project that delivered a clinical product candidate for advancement to investigational new drug (IND)-enabling studies. Dr. Boxer has managed collaborations with more than 30 external investigators from academia, NIH, and the biotechnology sector in the US and abroad. He is an inventor on 13 patents, with multiple patents licensed by biotechnology companies. Dr. Boxer earned a Bachelor of Science in Chemistry from the University of Vermont and a PhD in Chemistry from the University of Chicago. He received postdoctoral training at the NIH within the division of preclinical innovation. Dr. Boxer currently reviews for several journals, grant organizations, government and foundations with a focus on drug discovery.
---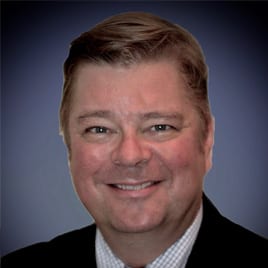 Michael Hanna, MD
Chief Medical Officer
Dr. Hanna is a cardiologist, electrophysiologist and clinical trialist with extensive experience in thrombosis, anticoagulation, heart failure, antiarrythmic drugs and medical devices. As the clinical lead on Bristol-Myers Squibb's Eliquis program, he directed the phase 3 effort through multiple indications (60,000 patients) leading to approval of the drug by the FDA in 2012. Dr. Hanna received an MD from the University of Connecticut and completed his residency and postdoctoral work at Columbia. Following residency, Dr. Hanna was Director of the EP fellowship program and EP lab director at Presbyterian and Pennsylvania Hospitals.
---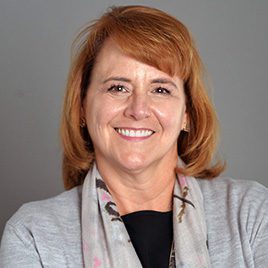 Lisa Beck
Chief Business Officer
Ms. Lisa Beck is an experienced leader with over 20 years of pharmaceutical and biotech experience across several therapeutic areas including infectious diseases, metabolic diseases, respiratory, dermatology and rare diseases. She has demonstrated expertise in business development, licensing, corporate strategy, and portfolio management. Prior to joining Veralox, she was the Senior Vice President of Business Development and Portfolio Strategy at Brii Biosciences where she was responsible for the company's business development, alliance management and portfolio strategy activities. Prior to joining Brii Bio, she held licensing, alliance and portfolio roles at various companies in the pharmaceutical and life sciences industry including Alexion Pharmaceuticals and GlaxoSmithKline. Ms. Beck received a BS in biology from Vanderbilt University.
---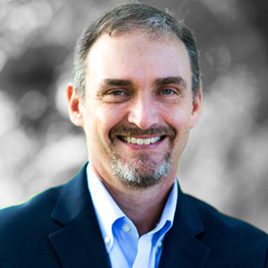 Henry Flanner, MChE
Sr. Vice President, Pharmaceutical Development
Mr. Flanner has over 25 years of experience in the development of biopharmaceutical products in emerging pharmaceutical companies. He joined Veralox in 2021 bringing knowledge and experience in multiple areas of pharmaceutical development including chemistry, manufacturing and controls (CMC) and nonclinical. At Veralox he oversees the CMC aspects of development programs an provides guidance on non-clinical toxicology, ADME and pharmacokinetics. Prior to joining Veralox, Mr. Flanner was Vice President of Technical Operations and Non-clinical Development at GlycoMimetics, Inc., Senior Director of Pharmaceutical Research at MiddleBrook Pharmaceuticals, and Director of Drug Delivery Sciences at Shire Laboratories. He holds over twenty formulation patents and co-developed the in vitro dissolution profile comparison metrics, ƒ1 and ƒ 2, cited in multiple regulatory guidance's. He received a B.S. in Chemical Engineering from the University of South Carolina, and a Master of Chemical Engineering from Johns Hopkins University.
---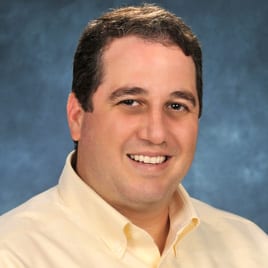 Michael Holinstat, PhD
VP Translational Research
Dr. Michael Holinstat is a world-renowned expert in platelet physiology and pharmacology, with more than 70 peer-reviewed publications in the field. Dr. Holinstat's laboratory at the University of Michigan focuses on understanding the complex signaling mechanisms which regulate hemostasis and thrombosis, and identifying novel approaches to anti-thrombotic therapy. Importantly, he is co-inventor of Veralox's clinical product candidate. Dr. Holinstat leadership roles at the University of Michigan include 1) director for the MS degree in clinical research, 2) director for the Platelet Physiology and Pharmacology Core, and 3) therapeutic champion for the Fast Forward Medical Innovations commercialization program. Dr. Holinstat is a recipient of the Kenneth M. Brinkhous Young Investigator Prize in Thrombosis from the American Heart Association for his work on 12-lipoxygenase in cardiovascular medicine and is an elected fellow of the American Heart Association. Dr. Holinstat received his PhD in Pharmacology from the University of Illinois at Chicago and postdoctoral training at Vanderbilt University. He currently serves on numerous external boards including: 1) grant review boards for the US National Institutes of Health (NIH), French National Research Agency (ANR), UK Medical Research Council (MRC), 2) journal reviewer for Nature, JCI, Blood, and ATVB, and 3) serves on the editorial board for Frontiers in Pharmacology and Arteriosclerosis, Thrombosis, and Vascular Biology (ATVB).